Single Origin Arabica From The Highlands of Thailand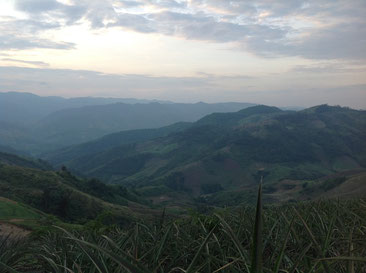 Although still in its infancy Thai specialty coffee is rapidly developing and becoming a highly sought-after Asian specialty coffee. The relatively well known Doi Chaang SHB arabica is leading the way, but now other new, unheralded origin's and micro-lots are also producing world class quality green coffee's yielding outstanding attributes and exceptional characteristics.
Thailand's emergence in the specialty coffee scene is attributed to the northern regions cool climate, nourishing soil, and serene environment resulting in ideal growing conditions. This, coupled with the farmers' wealth of knowledge and experience in processing are the key factors proving to be the perfect blend needed to produce some of the highest quality green coffee in the world, year after year.
Our farms have been continuously showing great growth in a sustainable environment and have been able to penetrate all distribution channels in local markets. Now, in a collaboration effort and our 100% direct trade agreement we attempt to expand their distribution range to countries into Europe. We are unique position to offer specialty, single origin arabica from the highlands of Thailand from our extensive selection of origins to coffee roasters and lovers in Germany and throughout Europe. 
---
Story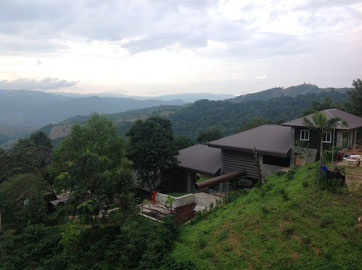 1967 was the year the United Nations Development Program (UNDP) recognized hill tribes in the Kingdom of northern Thailand were growing opium to provide an income for their families. The UNDP decided to intervene with a collaboration effort with local Thai authorities to replace opium with arabica coffee trees, and opted to implement a community development program to raise hill tribes' standard of living by providing a sustainable future.
By 1978 huge progress had been made and the hill tribes of northern Thailand began to produce a good standard of coffee, however struggled to distribute their crops. This is when the UNDP visited the Thai Highland Agricultural Project and requested the CTK-HAP help strengthen product marketing and distribution for the farmers. Since then the Thai/UN crop replacement and community development project has successfully altered the hill tribes' quality of life for the better by providing an alternative sources of income with the program.
With almost 50 years of growing arabica coffee from the mountainous, fertile northern regions of Thailand family-owned farms have survived generations by remaining focused in their pursuit of producing the finest quality coffee Thailand has to offer. They have done this by perfecting the art of growing, processing and distributing premium quality coffee.